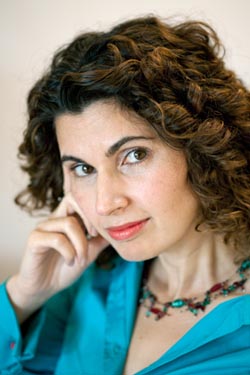 Overview
Deborah Collier who is President & Chief Marketing Officer at The Certificate in Online Business, is a published author, with over 27K+ Twitter followers. As well as 15-years business strategy and leadership experience, she has over 20-years of e-business, marketing and technology expertise, helping leading organisations around the globe, as well as startups and SMEs.
Strategic Advice
Business:
Are you setting up a company and don't know where to start?
Are you expanding your business, or have an obstacle to overcome?
Do you need innovative strategic ideas?
Get independent expert advice from Deborah Collier to reduce your costs, maiximise efficiency and optimise your sales!
Deborah has over 15-years experience of setting up and running companies. She has operated as President, CEO, Managing Director, Chief Marketing Officer/Chief Digital Officer and Strategy Director. Her experience includes physcial and digital product strategy and development; marketing and sales; operations strategy; team structure, resource and process implementation; corporate restructure and investment acquisition.
Digital Business and Marketing:
Are you uncertain how to implement e-business effectively?
Concerned your web site or e-commerce store isn't driving sales?
Want to know how to maximise your return-on-investment in marketing, advertising and digital?
Deborah is an expert in e-commerce business and marketing, the art of implementing digital busines effectively and the skills and technology required to make it successful. Some of the things Deborah can advise and coach you through include:
How to develop a strategic plan for e-business
Digital media productisation and monetisation (Generating revenue from your IP and developing commercially viable digital products).
E-Commerce strategy
Marketing channels, budgets and techniques to drive sales
Choosing supplies and building your digital, marketing, sales, web and customer service teams
Digital transformation (How to successful move your business into the digital age, to maximise efficiency, reduce costs, and optimise sales).
Hire Deborah
Face-to-Face Advisory Sessions (Bookable for clients within 2-hrs travel of Windsor UK)
Virtual Advisory Sessions:
One-to-one skype or video/teleconference (Available Internatiin
3 x 1-hr tele/video conference sessions
More on Request
Deborah is listed in the Top 100 Worlds Most Influential Chief Marketing Officers